Meet Our Team
We empower survivors of abuse, violence and trafficking to be able to reintegrate into our community and live independently
President
Served for over 30 years in the city of New York as a Detective/Investigator in the New York City Police Department, Randall Roca is now the President of Mentari. Previously as a senior rackets investigator for the Manhattan District Attorney's office, Randall assisted in the prosecution of numerous criminal cases. Fighting against organized crime for many years, Randall is very knowledgeable of the human condition.
Victims of crime in general suffer from emotional scars due to their traumatic experience. Victims of human trafficking or modern slavery suffer from a Post-Traumatic Stress Disorder that is more complicated due to the hopelessness of their situation. It is not uncommon for the victims of human trafficking to be treated like criminals in the eyes of Law Enforcement. It is Randall's belief that there is a need to address human trafficking at the Law Enforcement level as well as increasing public awareness, resources development, victim services, mentorship and survivor empowerment.
Founder & Vice President
Shandra Woworuntu is an international advocate and leader in the fight of human trafficking; she is a motivational and an inspirational keynote speaker in raising awareness about human rights. She trains law enforcement, attorneys, social workers, medical practitioners and businesses. She lectures university students across the country and internationally.
Escaping political turbulence and religious persecution Shandra expanded her employment to the U.S., where she was sold into an underground sex business in New York. She escaped and received help. Lesson learned and she founded Mentari to empower survivors of trafficking to reintegrate to the community and live independently. As a lobbyist; Shandra has testified at the Senate Foreign Relations Committee hearings, NYC Budget hearings to raise funding for services and lobbied federal/state bills as they passed and became laws. Shandra has been appointed by Barack Obama to be the founding member of First U.S. Advisory Council on Human Trafficking to the Presidential Integration Task Force.
Treasurer
Ms. Matul is the Survivor Organizer for the Coalition to Abolish Slavery and Trafficking in Los Angeles (CAST). She is a powerful speaker and advocate for the rights of immigrant laborers in the United States and has spoken to politicians and legislators to promote survivor-centered legislation on the issue of human trafficking. Ms. Matul has received numerous awards for her leadership. In September 2012, she was recognized by President Barack Obama as a hero in today's abolitionist movement. She is a survivor.
Ms. Matul was born and raised in Indonesia. When she was just a teenager, she got an offer to work in the US. It seemed like a blessing and an opportunity for a better life. A labor recruiter said everything would be taken care of: passports, visas and tickets. The recruiter promised Ms. Matul $150 a month in pay. While this was not a lot of money, it was more than she could earn in Indonesia. However, when Ms. Matul arrived in Los Angeles, it turned out the labor recruiter was a trafficker, and the house where she worked became a prison. After 3 years of physical and emotional abuse, she couldn't take it anymore and secretly wrote a letter to the nanny next door. A few days later, her neighbor arranged her escape.
Ms. Matul was rescued and taken to the office of the Coalition to Abolish Slavery &Trafficking (CAST) in Los Angeles. CAST provided her with counseling, support groups, legal assistance, and job skills training. Ms. Matul learned to speak and write in English and joined a leadership development program offered by CAST. A natural leader, she now works at CAST as a Survivor Organizer. Ms. Matul leads the Survivor Leadership Program and the National Survivor Network.
Secretary
Margeaux Gray is an Executive Committee member of the National Survivor Network and is on the Executive Board of MENTARI, USA. She is a member of the Louisville, Kentucky Human Trafficking Task Force and PATH Coalition of Kentucky. She also serves as an Advisory Board Member for TO THE MARKET. Margeaux has transcended her injustice as a victim of child abuse which encompassed child sex trafficking. Today she advocates against all forms of abuse, including human trafficking. Additionally, Margeaux is a champion for holistic trauma informed care for victims and survivors. She mentors at-risk youth, speaks publicly, and consults with various organizations and providers on improving victim services in the healthcare and social service fields.
In 2015 Margeaux was featured in New York New Abolitionist's "Who Are They" portrait exhibition and book which highlights 21st century abolitionists, women and men committed to ending human trafficking. As an artist who is visually impaired, Margeaux's work incorporates found objects which other people might consider trash. It's a symbol that people whom our society might disregard—among them victims of abuse, human trafficking, and those with disabilities—remain creatures of value and beauty.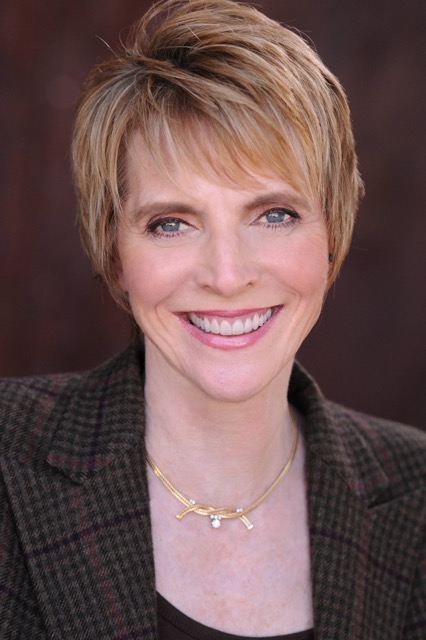 Director of Public Engagement and Fundrasing
Marti MacGibbon, CADC-II, ACRPS, CAPMS, is a humorous inspirational speaker, a nationally award-winning author, and an expert on trauma resolution and addiction. She holds five professional certifications in her specialized field. As a national advocate for human trafficking victims and survivors, Marti has shared her expertise at the White House and the State Department, and has lobbied at the California State Legislature. She is a Survivor Advisor at Human Rights First, and has served on the Indiana Attorney General's state-wide anti-trafficking task force, IPATH.
As a humorous inspirational speaker Marti uses her personal story to raise awareness of, and strip away stigma from, human trafficking, domestic violence, addiction, and homelessness. She recently co-authored an article in the AMA Journal of ethics on human trafficking, addiction, mental illness, and related stigma. A popular keynoter who inspires, entertains, and empowers listeners, Marti's been interviewed in Investor's Business Daily and Entrepreneur, on ABC-TV, CBS-TV, FOX-TV and numerous radio stations. She is recipient of the IAIC Lifetime Recovery Advocate Award, for outstanding accomplishments in support of recovery and reducing the stigma surrounding addiction, mental illness, homelessness and human trafficking